Pair Eyewear checks hundreds of frames with Metrios
---


Pair eyewear is all about making a very dull medical device, something exciting and interesting and unique every day.

"Hi, my name is Scott Craycraft. I'm the director of quality here at Pair Eyewear, and I'm really excited to talk to you about our manufacturing process.

We're going to show you how we make this on shoring of medical devices and eyewear and tops super competitive.


Discover more about Metrios measurement systems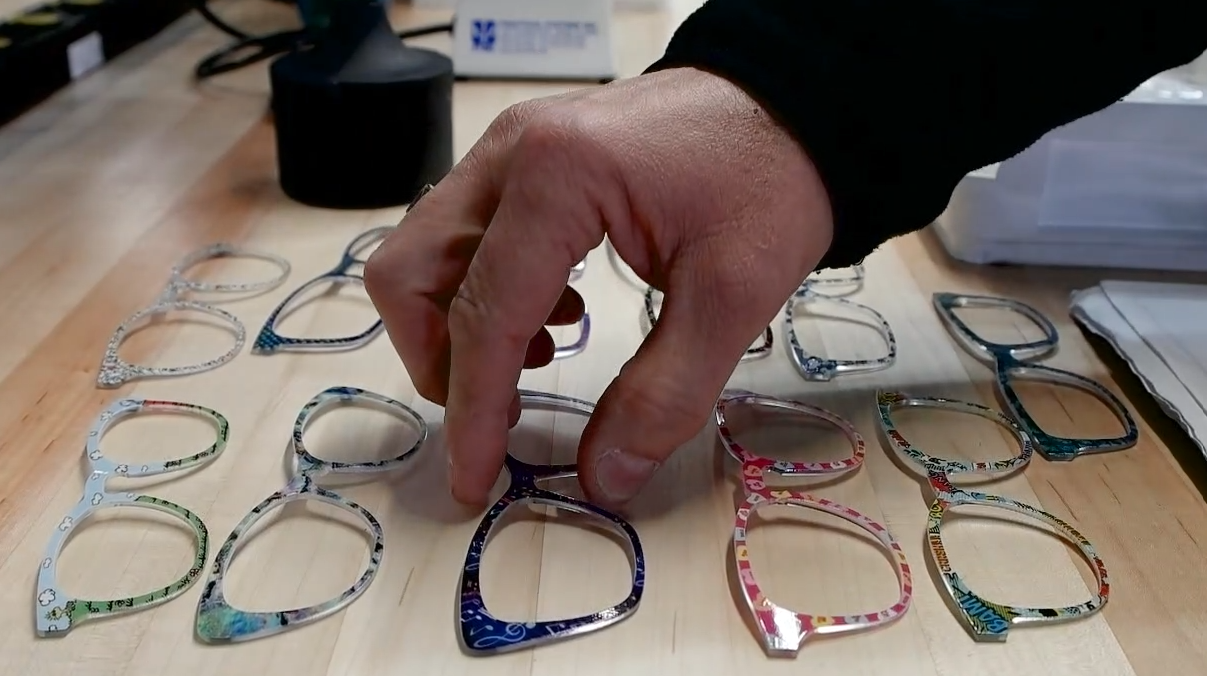 Here in Irvine we make eyewear and tops and it's all about… A top…and this… Tops so that you can have the choice to wear whatever you want.

So our objective here is to produce as many as 4000 pairs every single day and that requires us to have automation and storage that is world class.

To achieve successful on shoring of eyewear and manufacturing automation is critical. Fast, rapid, movement through the processes is extremely important.

And so using conveyor systems, intelligent automation, we're able to get 300 frames per hour through our systems up to 4000 frames a day in this 14,000 square foot production facility.

So in Irvine here we have a complete optical lab with surfacing and edging and hard coating and thin film coating.

So no manufacturing process would be complete without some element of the human interaction to get the customer exactly what they need.
Each of the items is custom fit, so when the lenses go in, everything is adjusted to make sure that the fit is perfect and finishes out our platform, so tight tolerances are extremely important to us.

We have 750,000 tops that are coming through this facility currently and that will grow to over 2,000,000 when we're at full production.

And so automation in measurement is critical to just being efficient and being good stewards of the resources that we've been given.

The Metrios product was a godsend to us because it allowed us to very basically reduce the amount of time it took to measure an individual part when we're doing incoming inspection by at least 90%.

One of the things that is great about the Metrios is that the user interface makes it real intuitive, it's simple to operate, it's very easy to program, and it yields precise results, which is critical.

Thank you for coming and taking a walk with me around our facility and learning more about how Pair Eyewear meets our customers needs.

I want to stress that leveraging our supplier relationships, working with key manufacturers and using automation efficiency, it gives us the ability to truly make eyewear that kids and adults really want to wear".